As soon as you pull up in front of The Mission Inn, you will appreciate the incredible artistry that has taken more than 100 years to create. 
Unique Architectural History
Built in 1912, it is the only non-Victorian bed and breakfast in Cape May, NJ, and the only California Mission style home in town.  With its unique and impressive architectural lines, it resembles the old Spanish missions found up and down the coast of California. And with its award-winning gardens, the front lawn acts as a beacon for passers by as well as for birds and pollinators.
From the outside you can also appreciate the original and hand-made stained glass that accents the front windows. And as you enter the inn, you are surrounded by breath-taking murals. All of these elements were designed to bring the beautiful California landscape to life in Cape May.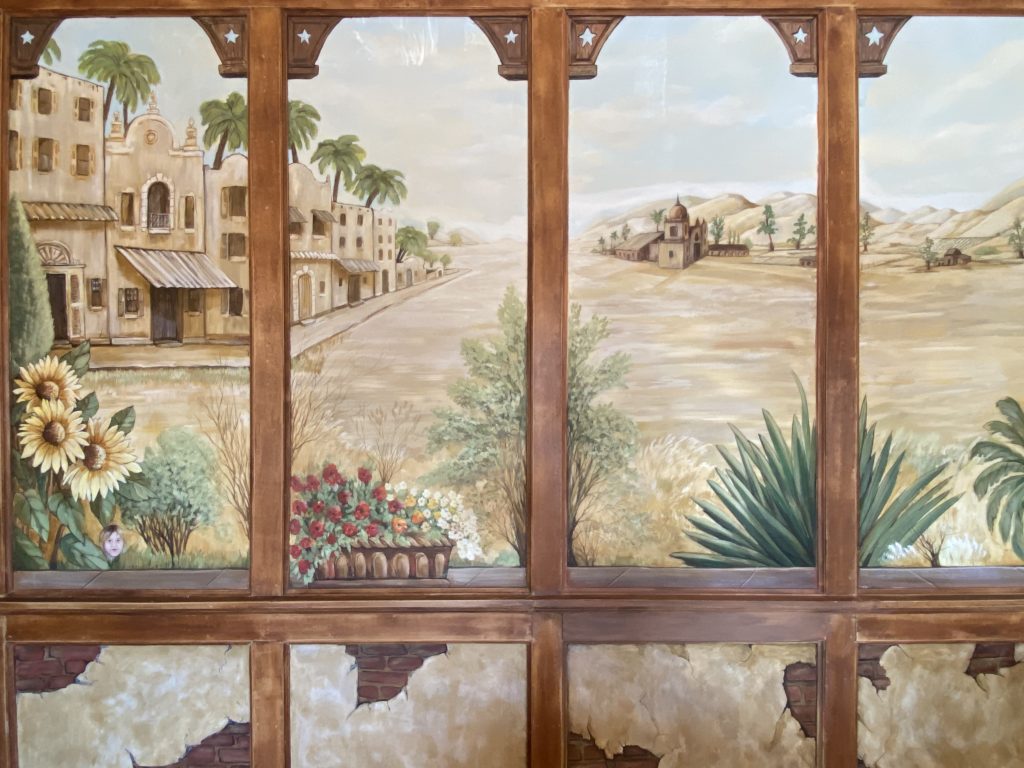 Custom Hand-Painted Murals
A local artist named Jim McLoughlin hand-painted the murals. They extend into every room around the inn. And as you take them in, you will notice that Jim had a sense of whimsy in his work. He often hid unexpected elements and optical illusions in his murals. Can you find the hidden owl?
Because Jim moved to Philadelphia a few years ago, we enlisted another talented local artist to continue our tradition of beautiful murals. Brian DeMusz does touch-ups around the inn twice a year to make sure that the murals are pristine for our guests to enjoy. And he also adds new artistic touches such as the recently painted garage doors.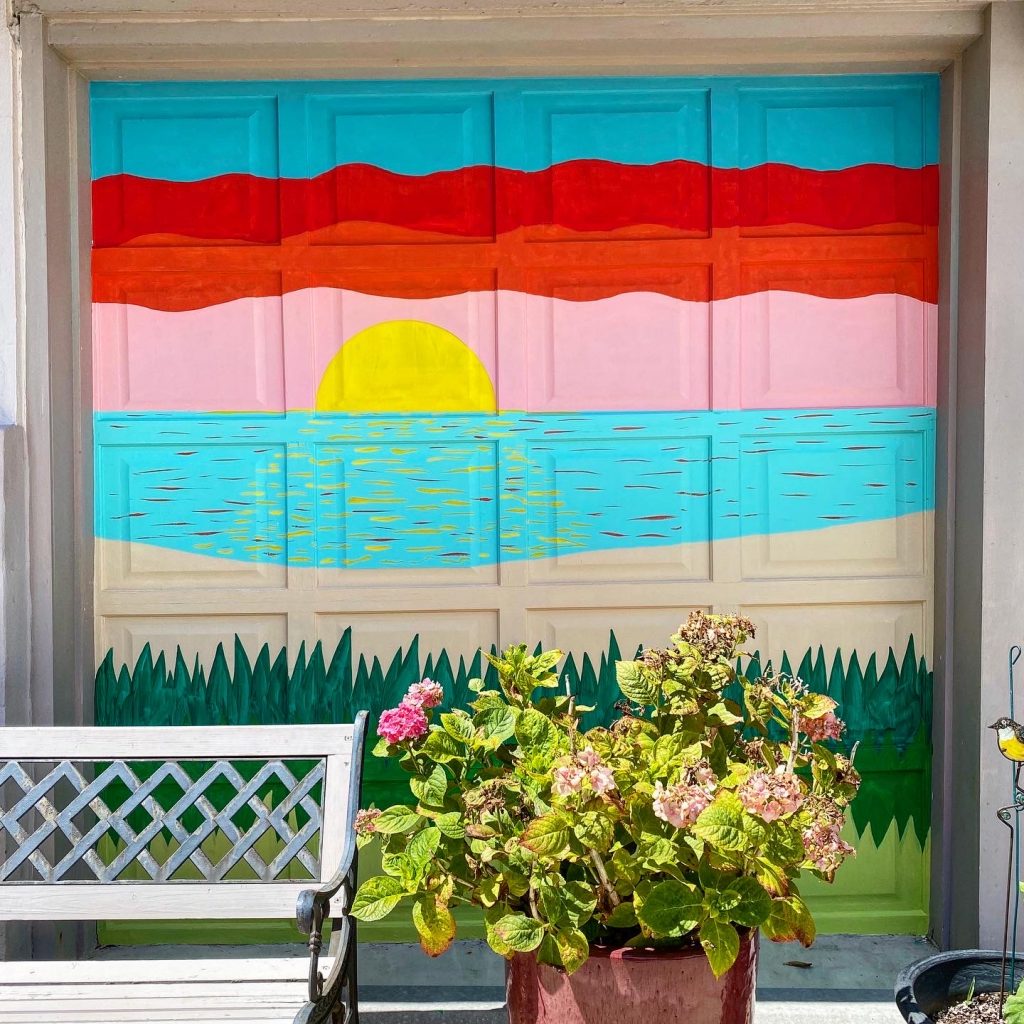 Custom Headboards in Every Room
While the stunning murals extend into all of parts of the inn, they are not the only artistic elements that you will find waiting for you in your guest room. All eight of our rooms include a custom-built headboard above the king-sized bed. Each of these headboards reflects the front elevation of the actual mission that the room was named after. And they were created by the same artist who painted the original murals. 
All of the materials used to create the headboards were recycled from materials found around Cape May. Old door frames, porch posts, shutters, and Victorian hardware were used to create a sense of artistry at The Mission Inn.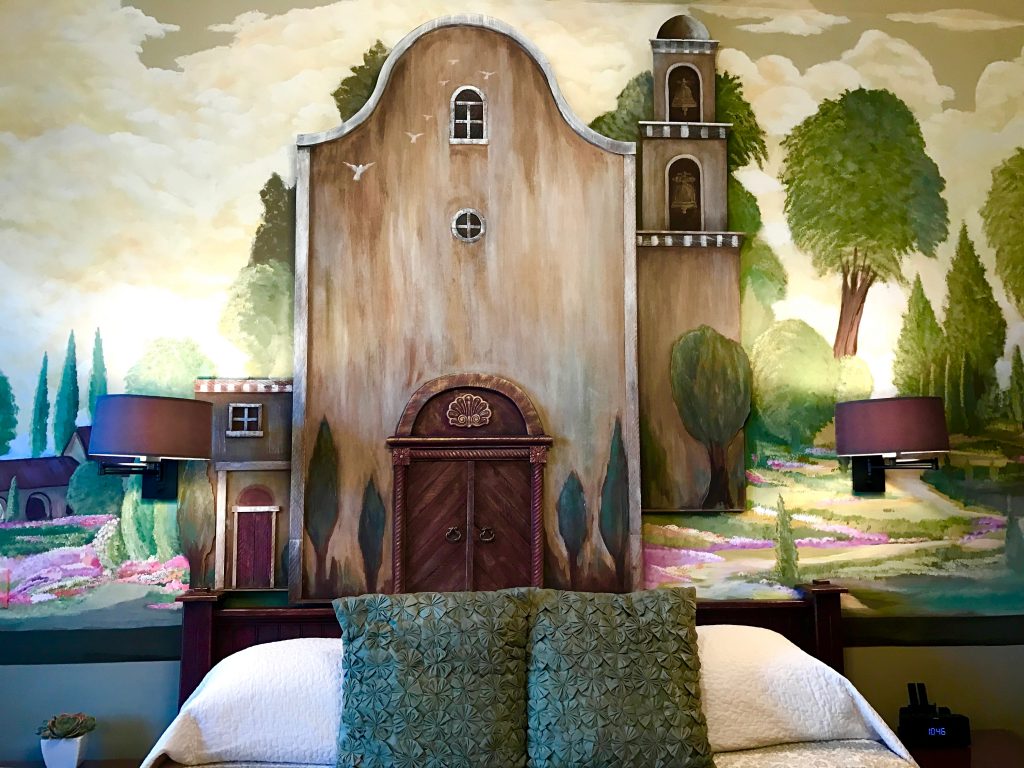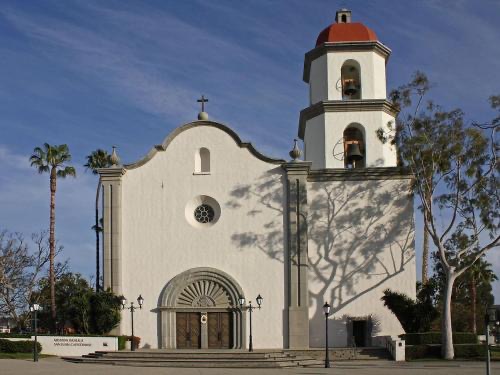 Original Paintings by Nina Scull
In our common spaces, we are lucky to have two original paintings from Nina Scull, an artist who lived in this house during the 1960's. The first painting, usually hanging over the fireplace in our great room, is titled "Russian Peasant Woman".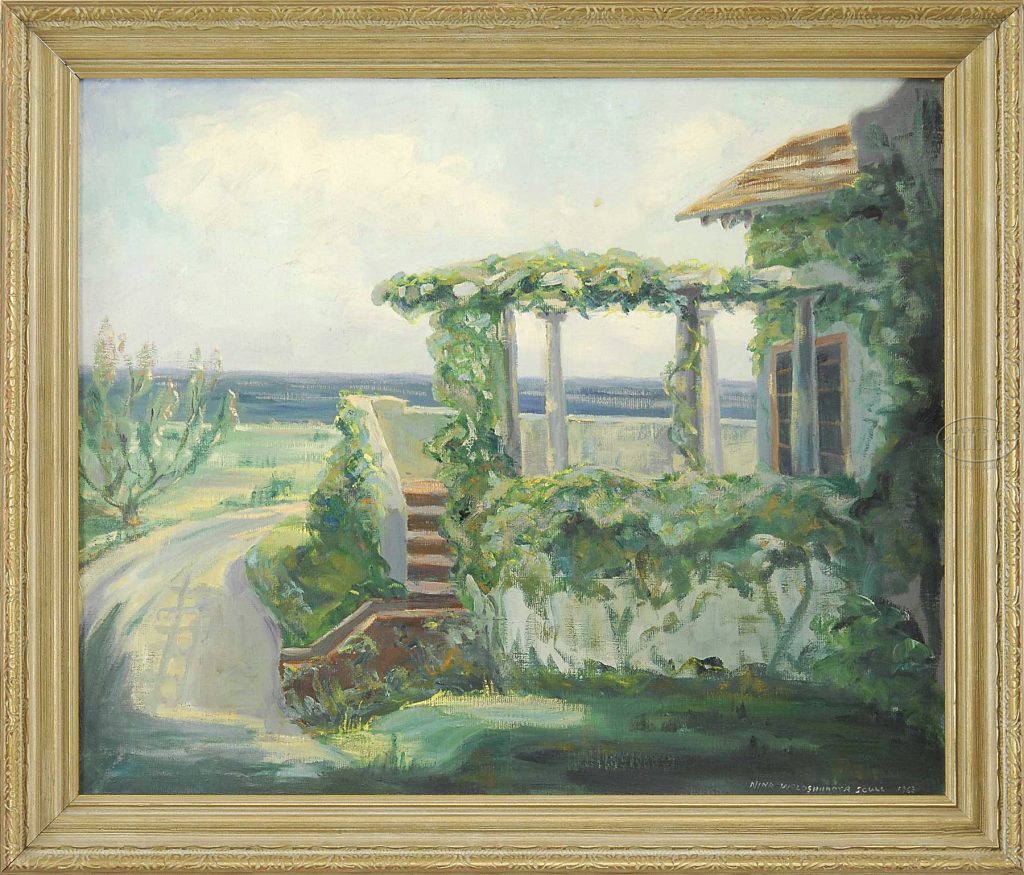 The second painting, typically hung in our dining room, is titled "Nina's Villa". This one is a painting of our very own veranda that was done in 1967. Both of these paintings have great stories attached to them. If you'd like to hear about them during your next stay with us, just ask!
Click here to learn more about the history of The Mission Inn. Or, if you want to learn more about the history of the California missions, click here. 
By Wendy Collins
|
Art
|
0 comment